Thirsting to drop the 9 to 5 & open that fitness studio you've always dreamed about? Check out these 7 tips to see if you're ready for action.
---
It's been on your mind for a while now.
Opening up your very own fitness studio.
You have the unstoppable idea, and it's unquestionable you've got what it takes to create an extraordinary space.
So, what's keeping you from it?
Think of the benefits:
Bring in your own design & team
Remember, messy action always wins!
But, it takes some planning to ensure the whole process goes as smoothly as possible.
Check out these 7 valuable tips to see if you're ready to take on this profound life shift.
1. Get the right software
To be competitive in the market, you should have fitness studio management software that enhances the member experience and your own.
In fact, if you want to lock in the best way to retain members, this is an essential part of your budget.
Why?
Because fitness studio management software personalises the whole experience for your members. All while handling the administrative tasks that make up a big part of owning a fitness studio.
But also,
It gives you the ability to grow your business.
How?
Through effective marketing strategies
Secure payment processing
There are many other reasons you should invest in fitness studio management software.
Interested?
2. ID your fitness niche & be unique
The fitness industry is pretty saturated, which isn't a problem because saturation demonstrates a healthy market space (excuse the pun).
However, being in a busy & saturated market space means you should find a specific fitness niche and stick to it.
Niching down makes you the expert in that particular field, and you're able to serve a specific need within the industry. You'll attract the right members instead of spending money on marketing that brings you dead-end leads.
For example,
Instead of just being a humdrum gym, rather niche down and be known as a specialised yoga studio focusing on stress management classes.
You're immediately marketing yourself to a specific group of people who need your services to better their lives. These people will likely convert into paying customers because your business model is specific.
Here are some other fitness studio niches to choose from:
Always ensure that you're fitness studio is unique and different to your competition, no matter what niche you choose.
Offer something more valuable.
It's about standing out from the crowd.
Ask yourself the question…
What makes your fitness studio different?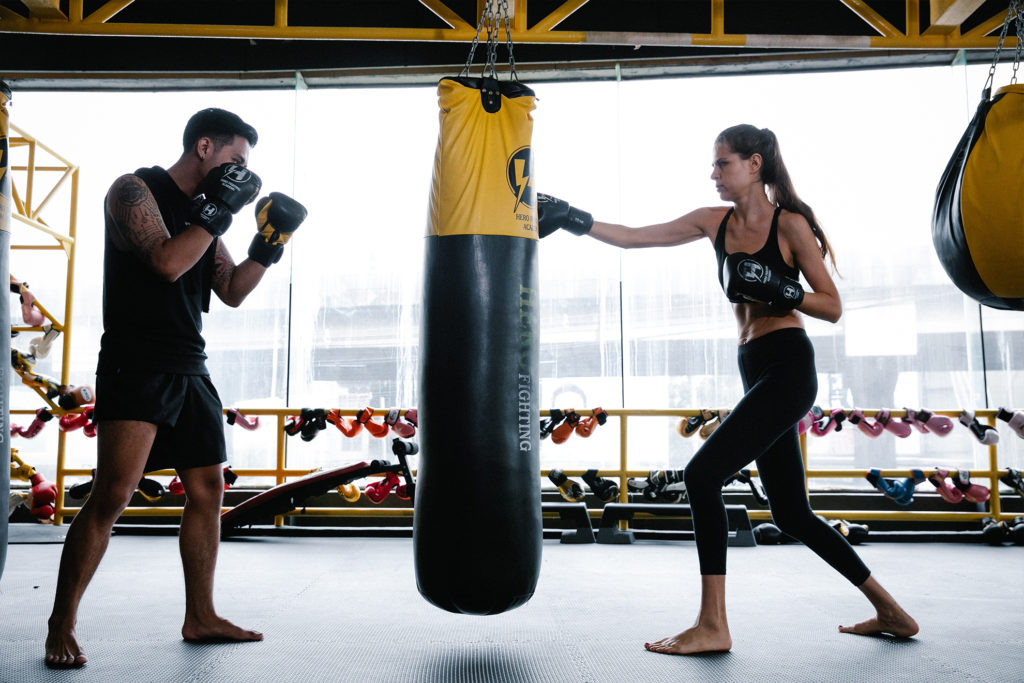 3. Certifications & affiliation fees
Getting the correct certifications should be added to your startup budget.
Do your research.
For example, suppose you're opening a CrossFit box. In that case, your coaches (and yourself) need to be certified with no less than a Level 1 CrossFit certification to legally coach a class.
You'll also need to pay a yearly affiliate fee if you want to use the name "CrossFit" in your business.
Do deep dive research to determine which certifications or permits you need and whether you must pay affiliation fees. You don't want to run into these problems later. Problems that could turn into a legal matter.
Do yourself a massive solid and ensure you get this right the first time.
4. Plan your budget
Having a well-planned budget when starting your fitness studio can be overlooked.
Why?
The little hidden costs come out at night to play. And it's the multiple little costs that start to add up. You risk becoming strapped for cash with no way of moving forward.
Think about it…
Imagine you sign an expensive 2-year lease without considering your budget.
What happens?
The money starts drying up fast. You have to stop midway.
The bottom line is that you need a detailed and well-planned budget with a bit of leeway for changes that may come up.
Be strict, and don't let emotional decisions take over your head space. Stick to the budget so that moving forward is the only direction you're going.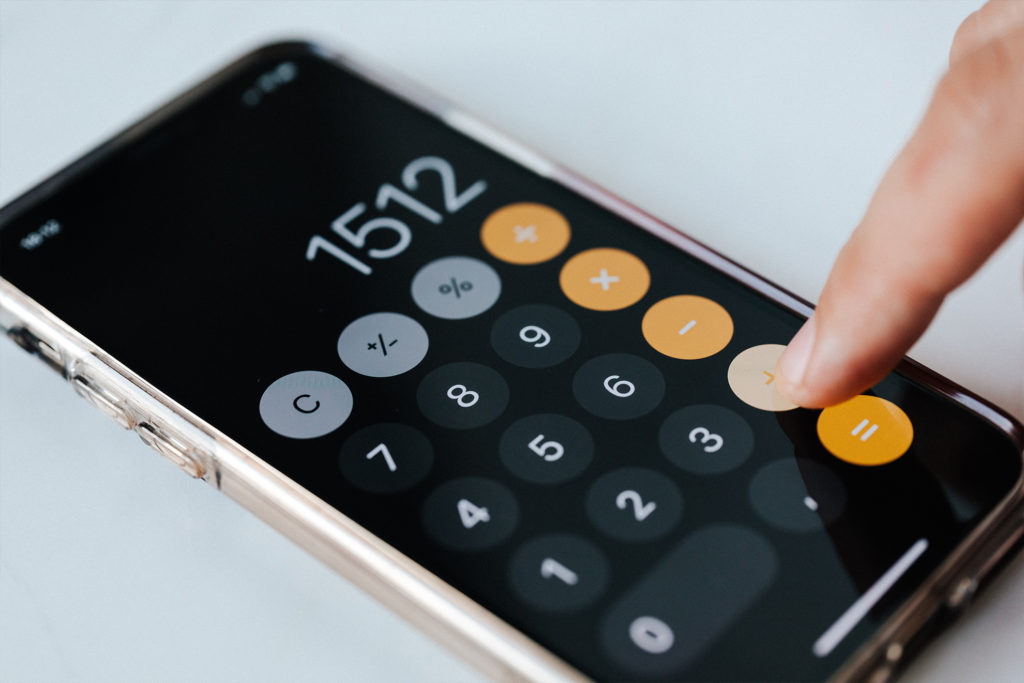 5. Invest in quality equipment & staff
An essential part of your budget should invest in the right equipment and staff that bring high-quality coaching and training.
Skimming on cheaper equipment may save your budget in the short term but not in the long term. When equipment starts to break, you'll have to replace it, not to mention the risk of a member getting hurt.
Your coaches also make or break whether the member experience is extraordinary or mundane. Often, your members will keep coming back because they love their coach. So make sure you hire experienced and certified staff that bring the good vibes, music and an overall fun experience.
6. Open the doors
When everything is checked off the list and you've reached the launch date, it's time to open up for business.
Remember, messy action always wins. It doesn't have to be perfect, just enough to give your members an incredible experience. If you wait for perfection, you'll never open those doors.
Keep working to improve your business, all while members continue coming through the door.
In fact, members are the best people to ask about how to improve your business.
Also, never forget that building a member base takes a bit of time, but if you've budgeted well, this should be expected and planned for the first few months.
7. Build a community
The members who keep coming back month-after-month are the same ones that start building your community organically & naturally.
Community gives people the feeling of belonging, which keeps them returning.
Humans crave community, and if you can create this for them, the news of your fitness studio will spread like wildfire.
Think about what you can do to build a community feel early on.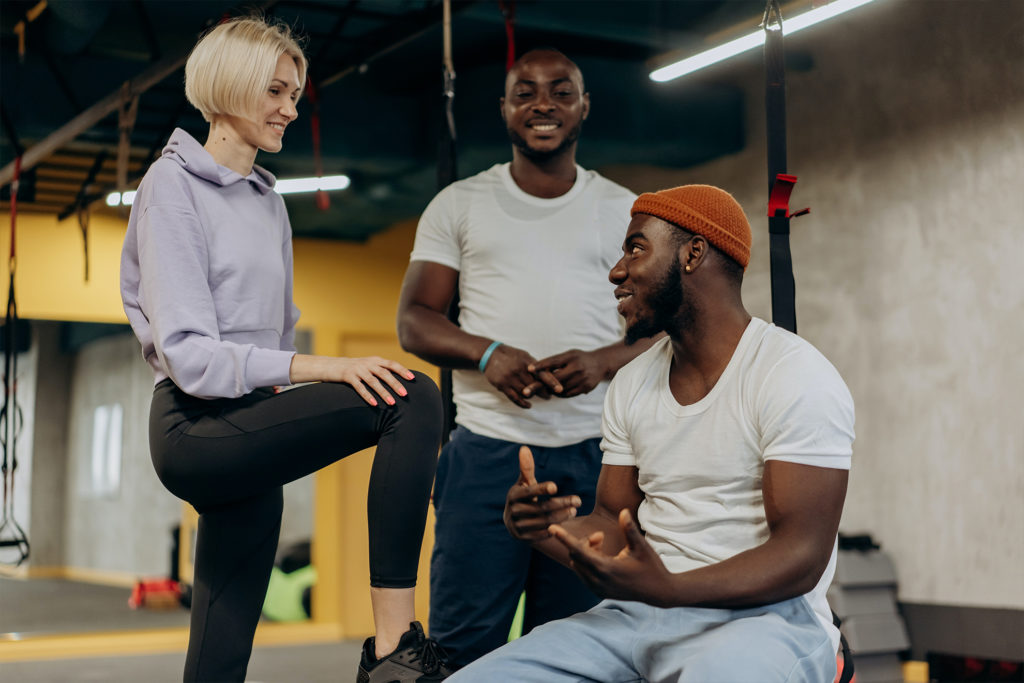 Get cutting-edge fitness studio management software
Book a demo with Octiv to see how the right fitness studio management software can help you retain valuable members, build a remarkable and much-needed fitness community and manage all the bits and pieces that come with starting a fitness business.
Starting a fitness studio will change the trajectory of your entire life, and now is the right time for you to leap.
Go get it.