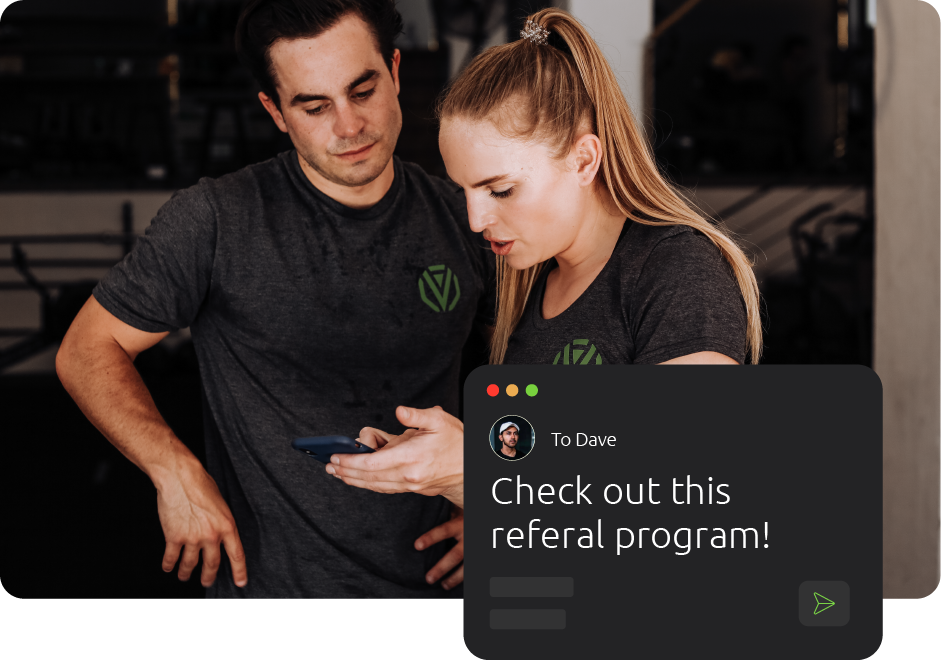 We want to say thank you
for spreading the word!
You're the ones using Octiv to make your life easier, giving us honest feedback and referring us to your friends in fitness.
You're the ones helping us to grow!
So as a thanks, each gym you refer that signs up with Octiv,
you will get 10%

off your monthly fee, forever.
*Terms and conditions apply.

Octiv Gym Management Software Referral Program – Terms and Conditions
1. Eligibility:
The Octiv Gym Management Software Referral Program (hereinafter referred to as "the Program") is open to all active Octiv clients (hereinafter referred to as "Referrers").
To participate in the Program, Referrers must have an active Octiv subscription and be in good standing.
Referred gyms qualify as new gyms to Octiv, and not a new location of an existing client or franchise locations.
Only referrals that occur after the launch of the Octiv Legends campaign are eligible.
2. Referral Process:
Referrers can refer gyms or fitness facilities (hereinafter referred to as "Referred Gyms") to Octiv by providing their contact information to Octiv's sales or support team.
The referral must be communicated to Octiv during the initial contact or demo with the Referred Gym.
Only referrals resulting in a successful sign-up and full onboarding of the Referred Gym as an Octiv client will be eligible for rewards.
3. Rewards:
For each successful referral, the Referrer will receive a 10% discount on their monthly Octiv subscription fee for one location, applied in perpetuity as long as the referred gym remains an Octiv client.
The discount will reflect on the Referrer's monthly invoice for the specified location after the Referred Gym has fully onboarded and is live with Octiv.
Referrers can accumulate discounts for up to 10 successful referrals, totaling a maximum of 100% discount on their monthly subscription fee for one location, effectively making their Octiv subscription for that location free.
Discounts cannot be exchanged for cash or transferred to another party.
Octiv reserves the right to modify or terminate the Program at any time without prior notice.
4. Verification and Tracking:
Octiv will track successful referrals and apply the appropriate discounts.
Referrers are responsible for providing accurate contact information for Referred Gyms.
Octiv's decision regarding the eligibility of referrals and the application of discounts is final.
Octiv Prospects will be asked during the demo if they have been referred to Octiv. The referral will be noted and logged upon the Prospect becoming a client and going live with Octiv.
5. Location-Based Discount:
As clients currently pay per location, the discount will only be applicable to one location specified by the Referrer and not the total bill.
6. General:
Octiv reserves the right to disqualify any Referrer or Referred Gym for any fraudulent or unethical behavior.
These Terms and Conditions are subject to change, and any changes will be posted on Octiv's website.
By participating in the Octiv Gym Management Software Referral Program, Referrers acknowledge that they have read and agreed to these Terms and Conditions.
Last updated: 7 September 2023
For questions or further information, please contact Octiv's customer support.