Having the right approach to help new members with gym nerves will significantly improve your member retention rate. Read on to get your strategy blueprint.
---
Gym nerves (gym-timidation) is a dreadful feeling for jittery new members. It's a bigger problem than we actually think.
And often, you're left wondering why your new member dropout rate is so high– gym nerves is indeed a culprit.
In fact, almost 90% of people are concerned about how other people perceive them when working out. This statistic will significantly affect your member retention rate because many people within this statistic will experience gym angst– to the point where they don't return to your fitness facilities.
But here's the good news,
You can easily sway gym nerves into calm, confidence & ease when you intervene in a way that makes the member feel safe. When this happens– they'll become raving fans. 
You know…
Those members who tell the stories of how your fitness facility completely changed their life.  
But here's the thing…
The trick is to lead with empathy because– first impressions are everything.
Let's unpack the 5-step approach to help first-time members feel at ease at your facilities, which inevitably leads to a superior member retention rate for you.
This approach may seem obvious at first– but it's remarkable how the little things impact the first-timer. 
Implementing these strategies into your business as a non-negotiable will naturally become part of your no-brainer retention strategy. In other words, your higher-level way of doing things.
And always remember this…
The Octiv software will hand you the tools to make this retention strategy much more manageable.
Unpacking the 5-step approach
Step #1: Get them through the door
For a first-time member with gym nerves– walking through the doors is often the most challenging part.
And the data reflects this accurately.
Think about how many free triallers cancel their free trial… last minute.
So how do you get these nervous first-timers through the doors?
By thoroughly communicating with them before they even step through the doors. In other words, paint the picture of what they can expect. This limits their feeling of being swamped by the unfamiliar.
It also empowers first-timers to communicate anything they may be nervous about, such as their fitness level, injuries, or past experiences. This personalised communication will immediately make them feel supported, excited, and at ease about their visit.
It's also important to showcase this support in your marketing messaging. Suppose you demonstrate (on your social media platforms) that you and your team are there to help, support and offer an empathetic community with a non-judgemental culture. In that case, these prospective members are likelier to take the leap and book that class.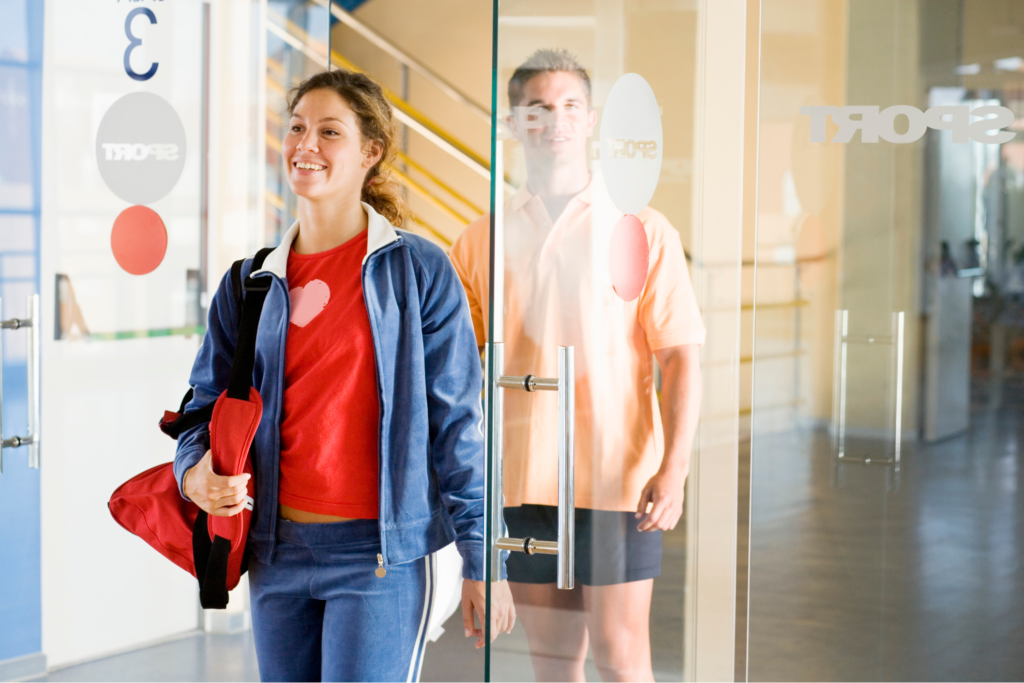 Step #2: First-time experience
First-time impressions influence buying decisions. Period.
Because a positive first impression equates to members leaving your facility happy, excited & ready to return for more.
When you know there's a first-timer arriving for class, have someone on your team meet & greet them (by their name) at the door. With the Octiv software, you'll have all the necessary information loaded up to make this happen.
Remember– gym nerves are fueled from feeling unsafe. Offering personalised attention to a nervous first-time members will drastically improve their experience and make them feel at ease. Offering personalised attention to nervous first-time members will drastically improve their experience and make them feel at ease.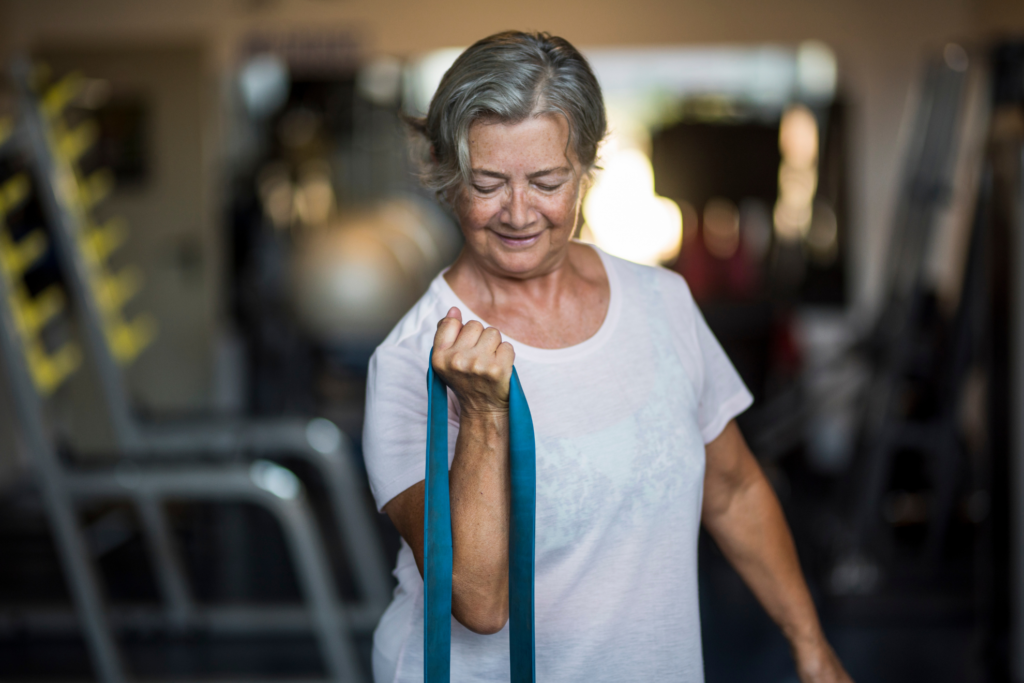 Step #3: The fitness floor affair
Your coaches & instructors play a massive role in the first-timer's experience. They have the power to handle nervous newbies in a way that calms their heart rates. Whoever leads the class should be available to ask all the questions (even if they know the answer).
Here are the 3 questions the class instructor should ask the new member:
What's your current fitness level? 
Do you have any injuries I should know about?
How are you feeling?
Your team should know the answer to questions 1 & 2 because of the communication you've already had with the member. Still, the trick here is to allow the nervous member to voice what they need to say (if they need it). Again, making them feel comfortable.
And don't forget to introduce them to the class. Timid people may not like this too much. Still, suppose it's done empathetically, so they're not put on the spot for too long. In that case, it'll be appreciated as they are seen, and everyone knows they're new. The community will naturally make an effort to make them feel at home.
Don't put pressure on these members. Let them explore what they can and cannot do in a safe and structured way, and their confidence will build up within their first class.
Remember… always make sure the newbie leaves the class feeling like they've accomplished something– how big or small that may be.
Step #4: The empathetic follow-up
This step (often ignored) is arguably one of the most important. Following up with the first timer ASAP provides invaluable feedback to improve. Or even better– discover where you and your team are crushing it.
In other words,
Call the first-time member and ask them how they found the experience. A phone call is always the winner because it's hyper-personalised. However, we also know you're busy changing lives for the better– which means an automated email with a quick 2-minute survey can also go a long way.
No matter what you choose, following up with the first-timer will make them feel heard, and if any negative feedback comes back, you'll learn something new to act on and change. If they loved the experience, consider it the ''cherry on top' moment (with a new long-term member in the bag).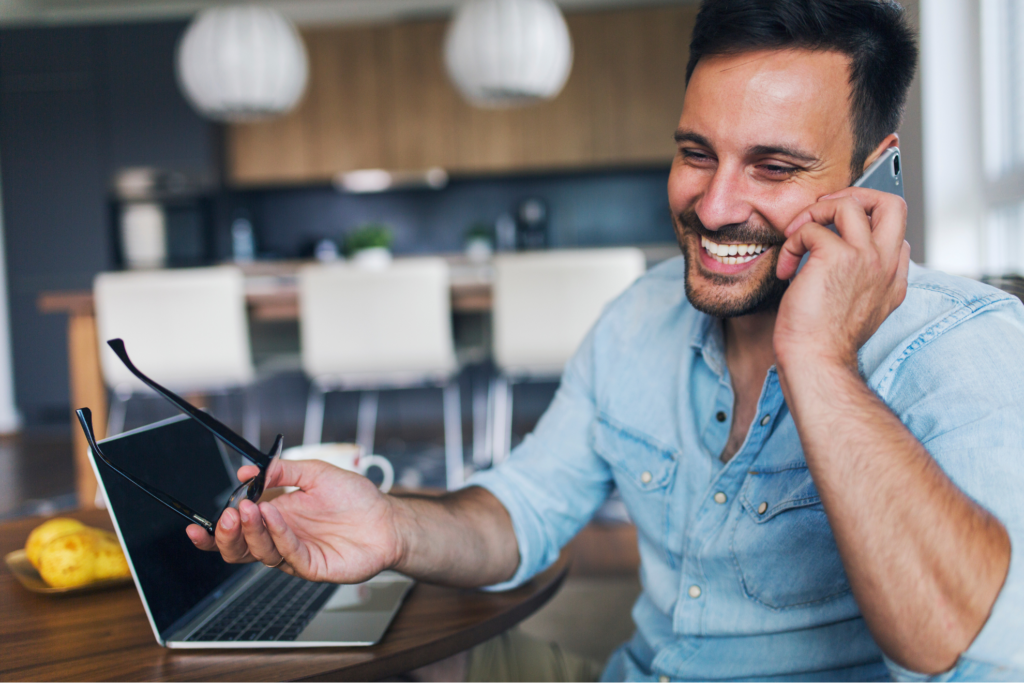 Step #5: Positive community culture
Positive vibes are the best vibes, and weaving this into the daily culture of your fitness facilities is a game-changer.
By fostering supportive member attitudes– your first-timers who may feel nervous will have a better sense of belonging. They'll feel encouraged rather than judged.
Organising events and activities for new members will introduce them to the community and further instill this culture of support and inclusivity.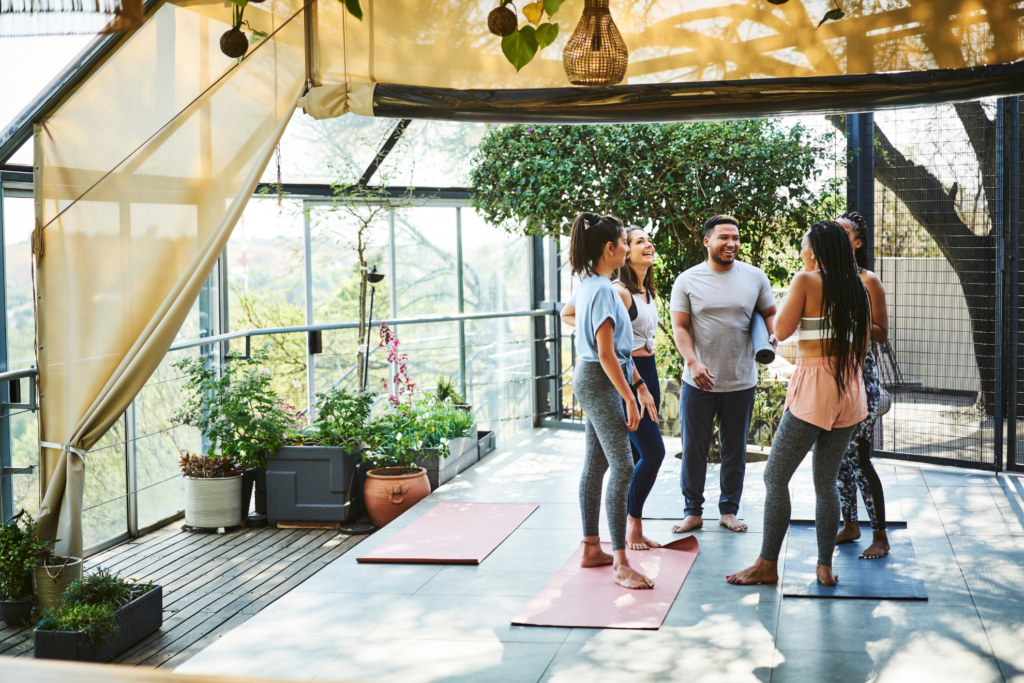 In a nutshell
This 5-step strategy keeps the good vibes flowing, retention high, and cash streaming into your business.
Ultimately alleviating first-timer gym nerves so that they feel heard, nurtured, and accounted for.
Chat with one of the Octiv growth experts today to see how our software can hand you the right tools to leverage this member retention strategy.