Wondering which fitness studio software is right for your fitness facility? See how Octiv plays against Bookamat.
---
If you've read this far, you're probably shopping for fitness studio software or looking to switch.
You've also probably noticed how many options there are to choose from.
Overwhelming, right?
The goal is to find fitness studio software that will…
Boost your fitness business growth potential to supercharge your revenue.
Hand you the correct marketing tools to elevate your brand identity & conversion rates.
Give your members a seamless experience so that they keep returning to your fitness facilities.
all while,
Taking care of the business admin in an automated fashion- all under one roof.
In addition,
Knowing that you have undivided support from the team behind the software.
Octiv and Bookamat are two top-notch fitness studio software contenders on the market. Let's examine which one's the best fit for your fitness business.
1. Octiv
Octiv is world-leading all-in-one fitness studio software helping fitness facilities grow by breathing new life into the business.
We aim to humanise our technology by dedicating considerable energy to the people we serve.
In fact, we're the leading provider of humanised software with exceptional customer service that consistently meets the expectations of our clients & their members.
Our migration process is one of the most stress-free, friction-free and pain-free experiences to date. It's a plug-and-play scenario; You'll be up & running with us in just 3 working days.
Octiv is your one-stop shop to manage your entire fitness business all under one roof. The software is designed so your business can run without you, giving back your precious time.
Stand-out feature
Besides Octiv's excellent customer service & stress-free migration, the stand-out feature is undoubtedly our state-of-the-art business analytics. This feature ignites the growth potential of fitness facilities around the world.
For example ⬇
Let's say you want to find out how many of your members attended a particular functional fitness class that you've included in the May schedule.
Why?
You're interested in whether this class is popular enough to keep running it.
So,
You look at the data on your Octiv dashboard to make a logical decision about whether you're keen to keep it going or not.
It's that easy.
Proactive analytics & measurable results give you the upper hand to make better business decisions.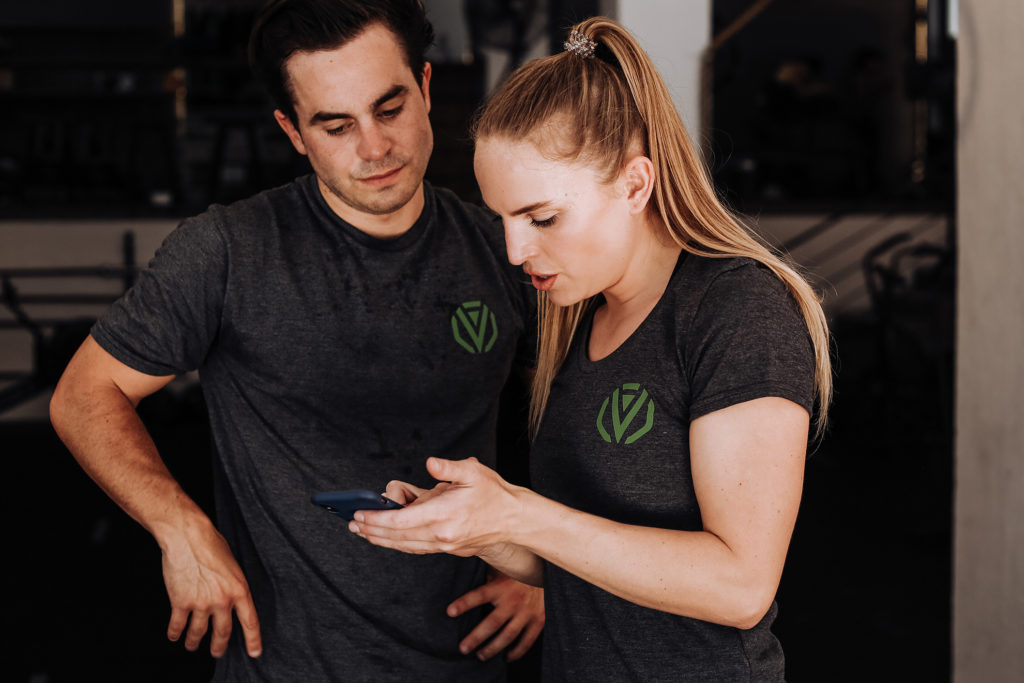 Pricing
Our pricing is a middle-range pay-as-you-grow membership format. In other words, you pay a certain amount according to the number of members you have at your fitness facilities. This makes the payment for the service more accessible and more manageable.
For cutting-edge technology that focuses on the growth of your business, the price range is very reasonable compared to other fitness studio software services.
Who does Octiv serve?
Octiv serves a diverse array of gyms & fitness studios all over the world, offering software that boosts growth potential for all types of fitness facility niches:
✅ Yoga & Pilates
✅ CrossFit & functional fitness
✅ Boxing & martial arts
✅ Dance & Barre
✅ HIIT & personal training
✅ Rebounding & spinning
…to name a few.

Check out the Octiv website to find out more.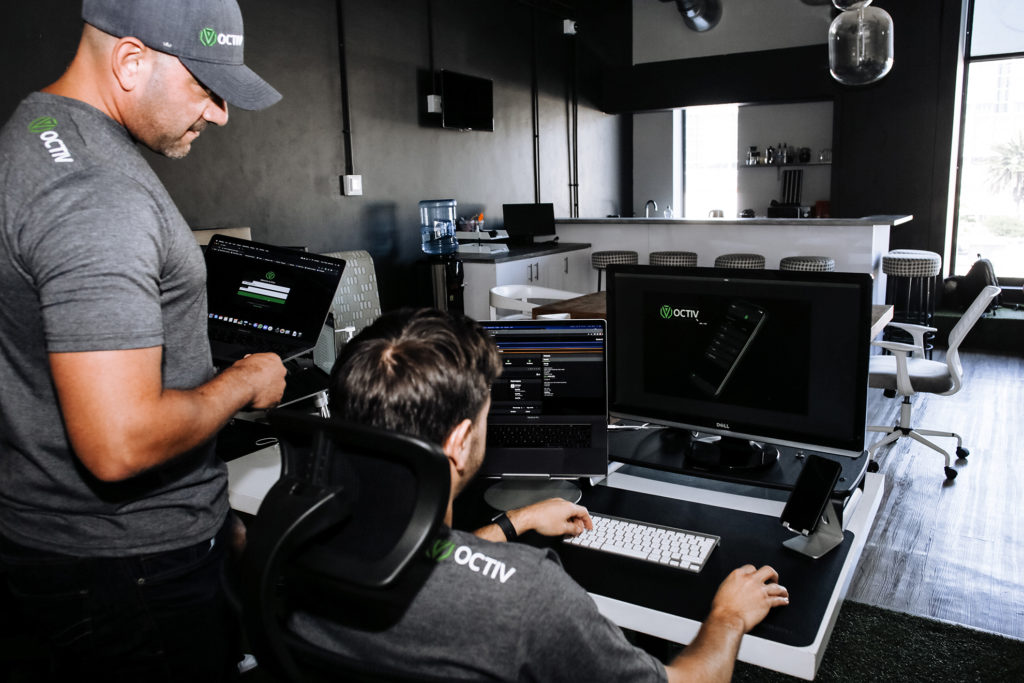 2. Bookamat
Bookamat is fitness studio software that serves the wellness space. As the name says, you book a mat for your yoga or pilates class in an easy & efficient manner.
They pride themselves on being more than just a booking system as they provide essential tools to build a thriving fitness community.
Their set-up is quick and efficient, so studio owners can use the service as soon as possible.
Bookamat also provides a more affordable wellness software solution. Mindbody, the market leader in wellness software, is very expensive, especially for new fitness studio owners trying to get up and running.
Therefore, Bookamat's goal is to counter this and make booking software more affordable to wellness & fitness business owners.
Stand-out feature
The Bookamat stand-out feature is their clients' ability to customise a considerable amount on the platform, allowing for a lot of flexibility and brand awareness.
You can give your classes unique names to stand out from the crowd and make your fitness studio memorable.
For instance, let's say you have a specialised class on Tuesday called "booty burner hot pilates". You can create this class name or any others as you please
Pricing
Bookamat also works on a pay-as-you-grow membership format, in which you pay according to the number of members.
As mentioned, this helps small fitness facilities settle in the beginning stages. They can then focus on building up their clientele first to limit the financial stress that comes with paying for an expensive software membership.

Bookamat doesn't give too much information on their actual pricing, but they are known to be reasonable when paying for their service.
Who does Bookamat serve?
Bookamat focuses most of its attention on wellness studios:
✅ Yoga
✅ Pilates
✅ Dance
✅ Barre
✅ Rebound
Check out the Bookamat website to find out more.
Conclusion
And there it is.
Two state-of-the-art fitness studio software platforms that are highly impressive.
Both unique brands bring their secret sauce to the fitness studio software table.
Remember this…
Fitness studio software should hand you the tools to grow your business, make your life easier & manage the essentials that come with running an effective fitness facility.
Choose the software that resonates with you.