Check out these 5 'must-have' widgets that boost your gym website conversion rate resulting in all-round lush sales & brand new members at your gym.
---
Don't you just love the name?
Widget
It sounds cute & fluffy.
But did you know,
A widget serves your gym website an insane amount of value. Especially when your goal is to convert website visitors into paying & loyal members at your gym.
So what are these weird & wonderful techy widgety things?
Let's have a look and see…
What's a widget?
Have you ever been on a website looking for something, and "POW"… a chatbot pops up and asks if you're doing okay?
That's a type of website widget.
Now, there are all sorts of widgets in the digital world, and we're not here today to get technical, just to confuse you.
So, in layman's terms…
A website widget is an application that brings a ton of extra added value to your website. It's obtained from the outside and embedded with a piece of code onto your website.
For example, a clickable button that says:
Sign up now
When website visitors click on that button, they're immediately directed to an external page that starts them on the efficient & quick journey to sign them up to your gym. 
Ok, that was a mouth full. But what's essential for you to know is that a website widget is supposed to give your website more value. In your case, get your website visitors to take action by clicking on a button (the widget).
Some examples include:
Signing up for a monthly package
You see,
A website widget decreases the support you need to give website visitors & increases visitors' engagement with your website.
In other words, it boosts your gym website conversion rate with less effort from you.
I mean, it's the ultimate sales tool.
The other nifty part of a website widget is that you can customise it according to your brand and offerings.
Awesome, right?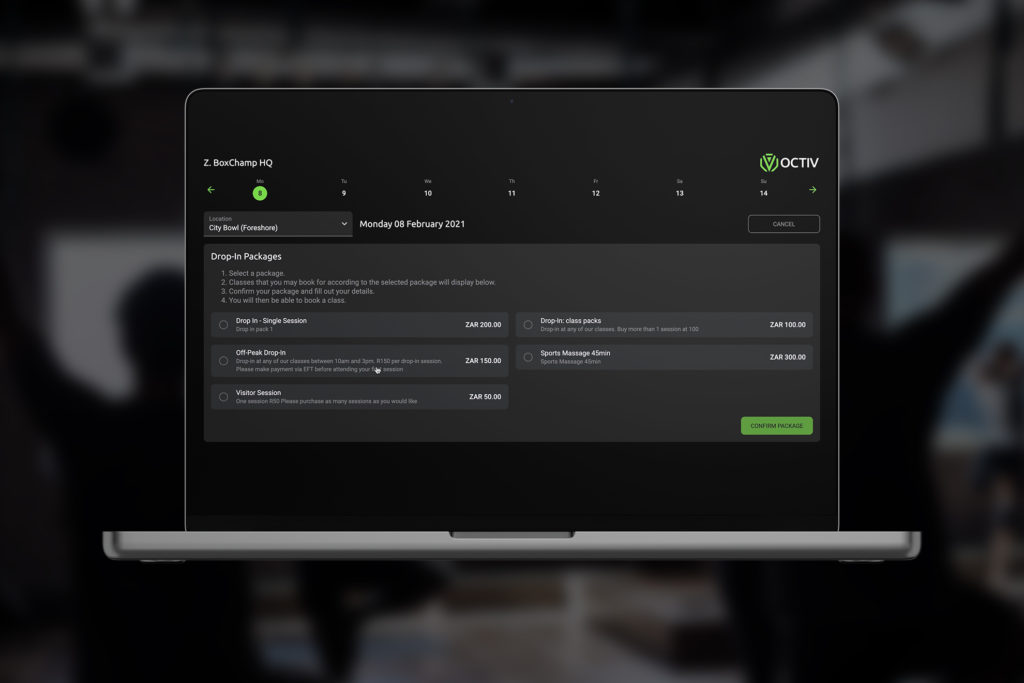 What's a gym website conversion rate?
We have used the term gym website conversion rate a significant amount already.
In other words,
A highly optimised website with a decent conversion rate will bring you many sales.
So what really is a website conversion rate, you ask?
It's the percentage of users that complete a desired action on your website.
For example, signing up for that free trial or purchasing a monthly package.
In fact,
A website conversion rate that's higher than 5% is satisfactory. In other words, if 5% of your website visitors sign up for a free trial, you're doing well so far.
If not, your website conversion rate needs some work.
But guess what?
Website widgets help increase your gym website conversion rate. 
Yup.
Instead of a visitor searching your website for contact details to email your gym to book a trial, all they have to do is click on a button, and the rest is history. No more going back & forth between emails trying to book them in.
When online tasks are lengthy and dragged out, website visitors tend to drop off before they convert.
Widgets make the whole process easier for all parties and therefore convert more of your website visitors.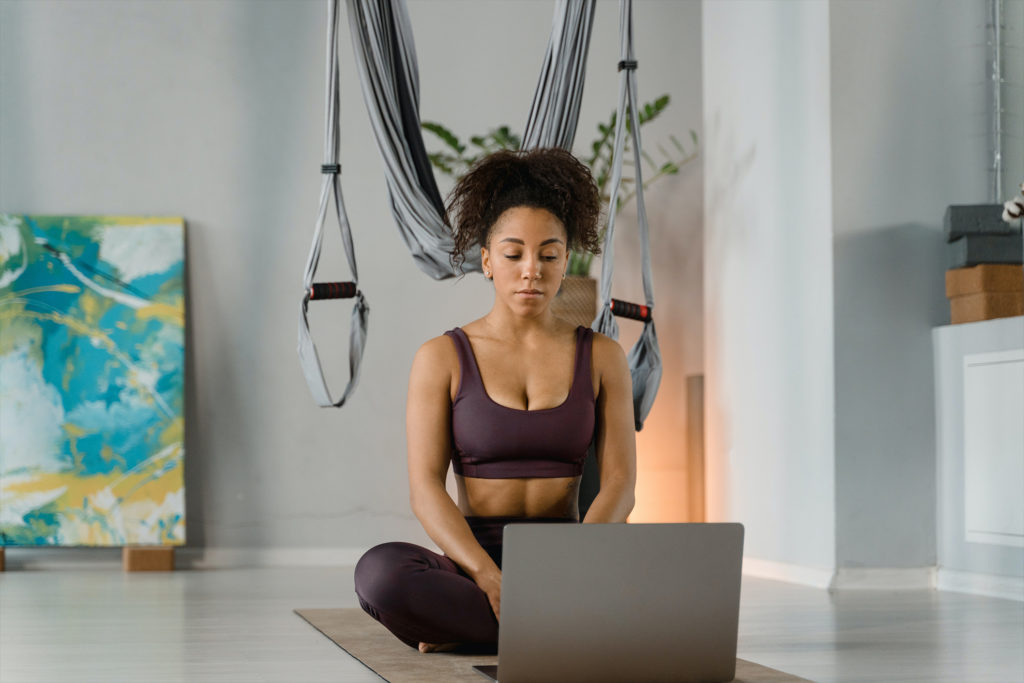 The 5 "must-have" widgets
As we said earlier, various widgets are used for different purposes.
Some increase the functionality of your website, and others give your website visitors more information.
Now that you know how vital widgets are to boost your website conversion rate, the question is, which ones do you need for your gym website?
Let's take a look.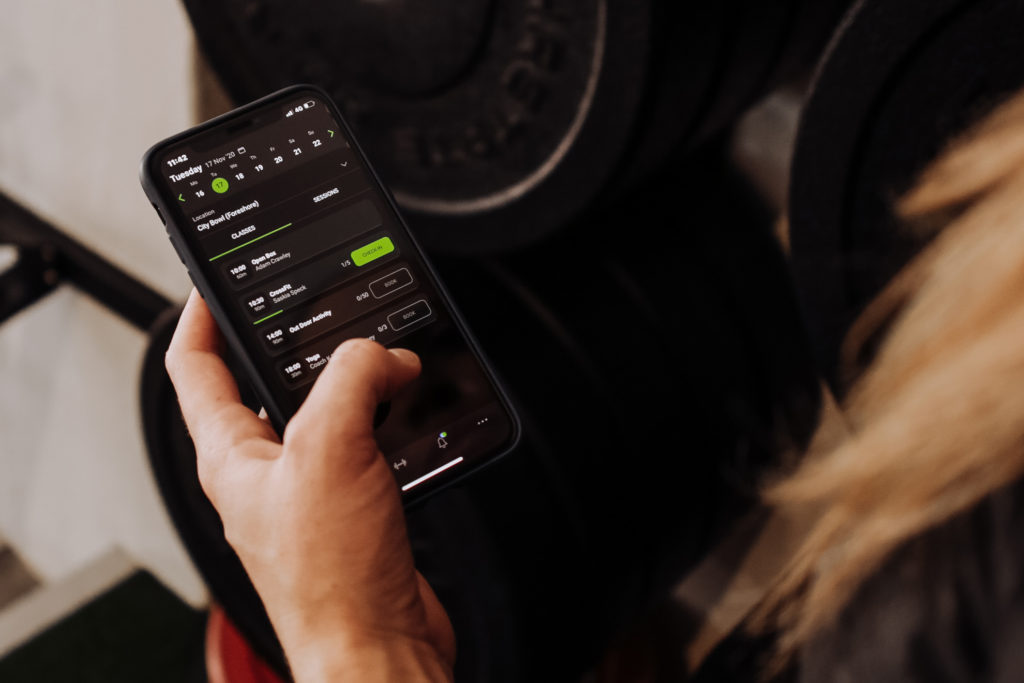 Widget # 1: Sign up
Having a widget that gives website visitors the ability to sign up & buy gym packages is a game-changer.
They won't have to email, call or even come into the gym to sort this bit of admin out. It's the easiest & most straightforward way to sign new members up, which will skyrocket your conversions because it's effortless.
That's what people want these days…
Effortless.
The website visitor (turned member) can sign a waiver digitally with a button click. You don't have to chase them around with a pen when they arrive at your gym.
Widget # 2: Drop-ins
Drop-in clients can bring your gym a lot of surprise revenue.
People like to try and test different fitness facilities around their area and other places when travelling for work or leisure.
It's become quite the trend. 
Don't lose out on this opportunity. Make sure your website has a widget that allows website visitors to book once-off classes, pay & sign a waiver without the back-and-forth email hassle.
Widget # 3: Free trials
This is a cakewalk.
A free trial at your gym is one of the most effective tools to show off how fantastic your gym is to impress a prospective member.
You want people coming in for those free trials all the time.
What's the best way to do it?
Getting them booked in via your website.
Make sure you put that free trial widget button on your home page. When website visitors click on it, they're immediately directed to another page where their details are captured, the class is booked, and waivers are signed. 
Not to mention another lead in your pocket.
Widget # 4: Weekly schedule
Website visitors decide on the spot if they want to use your service. 
They want to know:
What kinds of classes are offered
Who is taking the class
What time class is happening
That's why you want to have a widget that allows the website visitor to see the weekly class schedule.
You could even include another widget on the schedule page for the website visitor to buy a drop-in.
It's like a widget sandwich 🙂
Widget # 5: Contact form for enquires
You're going to have lots of questions about your gym.
Have a widget that captures the information of an inquiring website visitor. You can call them back, answer their questions, and squash their objections.
You can even close them on the call.
Also, it's a great way to collect leads so that you can nurture them through emails to convince them to join your gym later down the line, if not now.
Get gym management software that offers all 5 of these widgets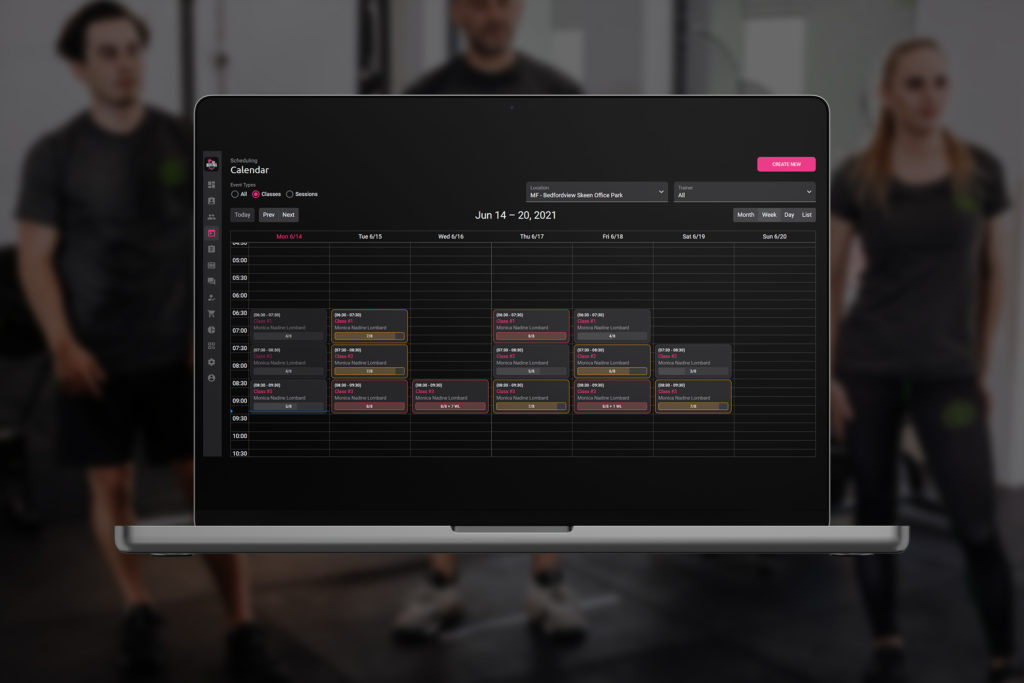 There you have it.
The 5 widgets that enhance your gym website conversion rate so more money lands in your bank and happy new members walk through your doors.
It all comes down to making the signup process as easy as possible.
Book a demo with Octiv today- the gym management software that offers you a diverse array of widgets so that you can grow your business further.