Ready to take your gym management & growth to the next level? Octiv is about to release significant improvements that are coming your way. Here's what you need to know.
---
You asked. We've listened.
That's why we're ecstatic to announce that Octiv will release significant improvements on Monday, the 27th of February. This software update promises better ways to streamline your business operations, all while leveraging your facility's growth & retention.
It'll raise the bar regarding reporting & growth tools, payment processing, member management, user-friendliness, class location specificity, and more.
Read on to get a detailed breakdown of this software update engineered to make running your fitness facilities that much smoother.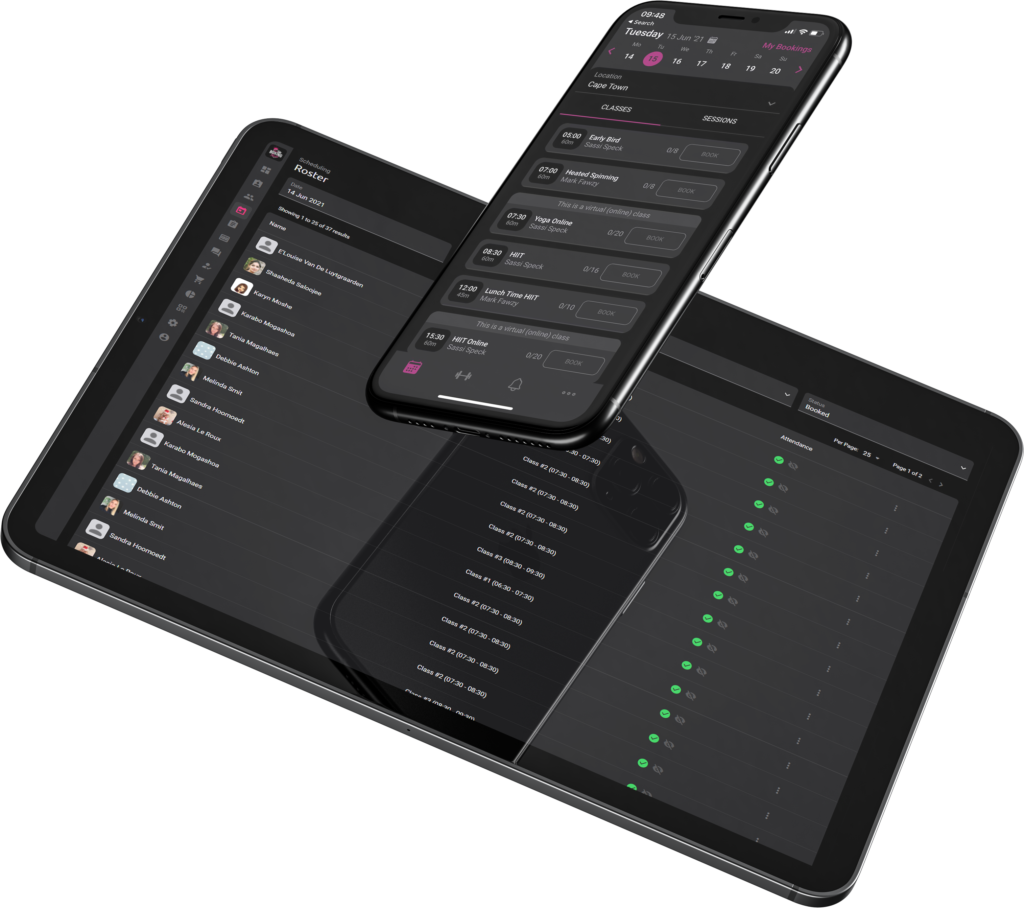 1. User interface
The Octiv user interface will be more attractive & easier to use with a newer, more readable font, elegant colours for light and dark themes and general tweaks that'll allow critical data to be at the forefront. Reporting graphs will be effortless to analyse and allow for better data interactivity.
2. Reporting tools
We worked on this upgrade carefully because reporting tools are vital to encourage well-thought-out business decisions. It's also important to note that the reporting upgrade is in the beta stage, which means it's open to your feedback.
a. Accounts dashboard
Please note that the accounts dashboard has now moved to the reports dashboard, where you will find your information in a more streamlined manner.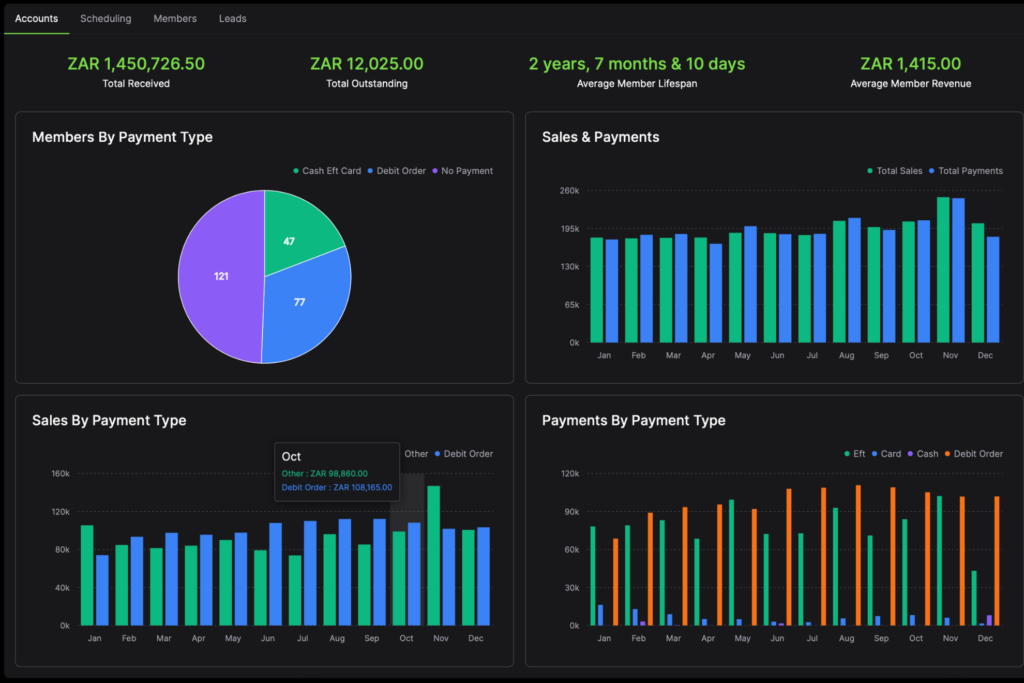 b. Scheduling dashboard
The Octiv scheduling reports cater for your entire business year, broken down by month. Hence, you have an in-depth understanding of the data being pulled.
Important feature highlight: popular booking times
A new addition to our reporting module is the Most Popular Booking Times. As it states, you can now identify your most popular booking times (or the least). You can use this tool to manage peak times or incentivise less popular classes so that they gain momentum again.

c. Members dashboard
You'll now better understand your new and deactivated members on a monthly level. Again, empowering you to see how member conversion & retention is performing in different months. We've also updated the members per package in a monthly breakdown format so that you can see which packages are performing and which are not.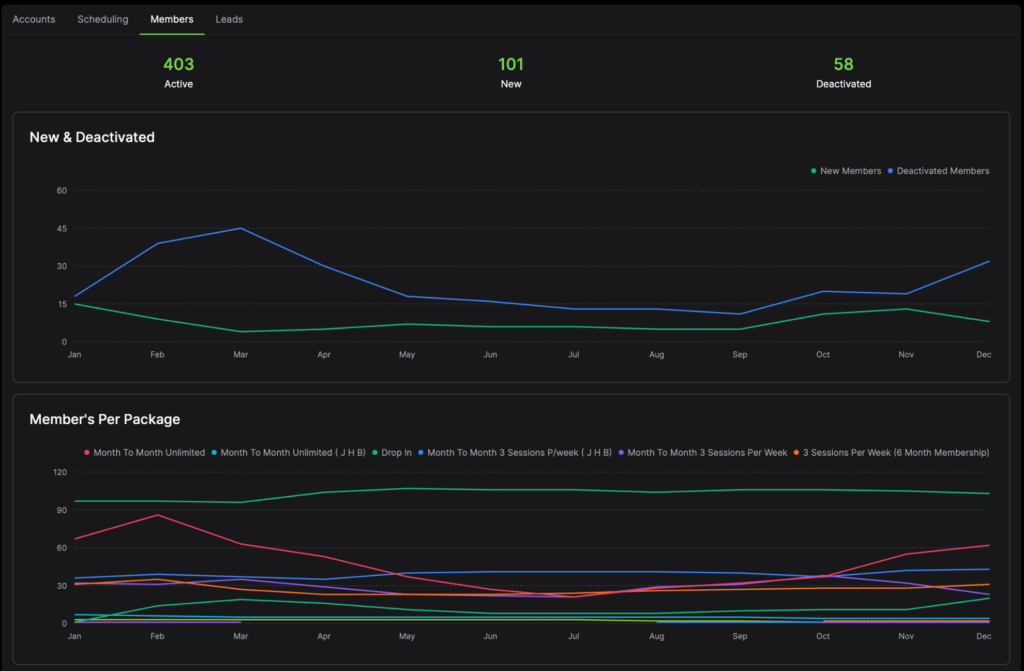 d. Leads dashboard
When it comes to lead generation, having accurate data will assist in troubleshooting what's working and what's not. We have incorporated a new data point that displays the percentage of your converted leads into paying members. You'll also be able to view this statistic monthly to assess when lead generation is performing at its best.

e. Package revenue
Package revenue has been upgraded to display how packages perform over a specific period of time. You can view potential revenue coming in versus the actual revenue attained. In addition, the payment type and method used to purchase the package are displayed.

f. Other updates on reporting
Class attendance has been fleshed out to display more insightful and valuable information about each class you offer.
Member non-attendance has been updated so that you can view when a member last attended a class.
Attendance overview can be filtered by year if you want to analyse the behaviour of members who attend your facility at different times (e.g. summer vs winter). A graph displays the years by monthly breakdown to reflect historical data. For example, looking back at 2022, broken down into months within a graph setting.
3. Package categories & priority
This feature is an excellent tool for online member conversion. You can now categorise your packages when someone signs up using the widgets. It also allows you to prioritise specific packages. For example, if you hold a package deal and want that package to be front-line and centre for easy conversion.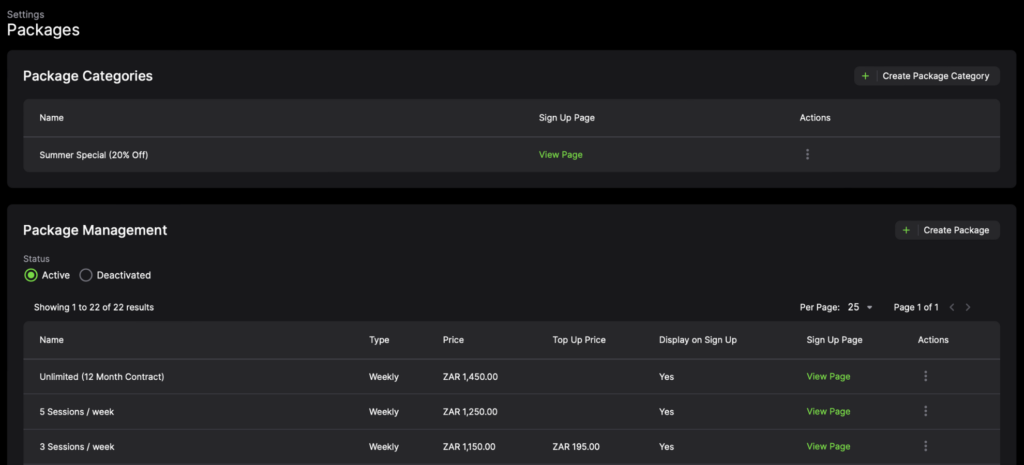 4. Payment processors
You can now manage and add custom payment processors that'll pull through to the reports section on the Octiv platform. For example, suppose your facility uses Yoco or Snapscan. In that case, you can add these as a payment processor and tag payments with that payment method.
5. Location tags
You can now set up tags for different rooms in each facility. In other words, if you have different classes happening simultaneously, you can tag them. For example, you might have Bikram yoga in one room & Vinyasa yoga in another (at the same time). Your members can now see which room their class will take place in.
6. Other updates
Here are a few more updates that have taken place on the platform.
A new member package screen allows you to see when a member's package is ending so that you can implement a strategy to supercharge renewals.
(Find it at Member => Packages)
You can now update payments from the payments screen, which makes your life easier regarding quick admin.
Recurring classes with a specific name can be edited and changed for a single instance.
Get in touch 📩
If you have any questions about this feature release, please don't hesitate to call or email us. Octiv is humanised on every level because we listen to what you need. We look forward to hearing your feedback and seeing you thrive with these upgrades to the platform.